Youth Development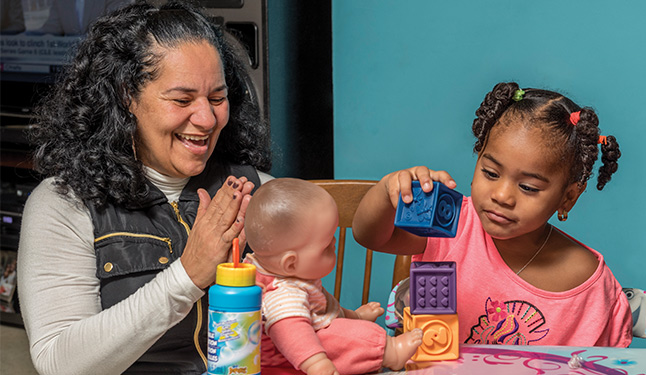 RHD has been serving at-risk youth for nearly 20 years. We pride ourselves in being at the forefront of progressive societal change with our innovative and individualized approach towards serving those who need us.
Offering an array of services that aim to meet the needs of underserved youth, RHD functions to achieve productive and emotionally fulfilling development among children and young adults. RHD supports community-based programs such as Children's Outreach Services Program that function to dissolve behavioral and developmental barriers that hinder a child's opportunity for progress.
RHD is a pioneer in creating a diverse array of unique, effective children's services that have helped thousands of children and their families achieve their behavioral and educational goals.
'RHD really helped my family'
RHD's diverse children's services continuum, with a strong network of resources and the ability to provide different services based on the needs of different populations, has helped thousands of children and their families achieve their behavioral and education goals.
With an emphasis on a secure, therapeutic environment, programs such as Stepping Stones are designed to support RHD's respectful and unique method for serving at risk youth. Since 2004, Stepping Stones has provided mental health services and education to elementary-aged children. With a multidisciplinary treatment team, this program aims to emphasize individual value and education through various therapy-oriented practices.
---
Programs
Connecticut
Delaware
Florida
Iowa
Louisiana
Massachusetts
Missouri
Nebraska
New Jersey
North Carolina
Pennsylvania
South Dakota
Click here to see a complete listing of programs.